Chobham, Surrey, Country Garden | Pleached Tree Pool
This Chobham garden design exudes a refined contemporary serenity. The pool side social dining spaces are effortlessly inviting and tranquil.
The new garden design compliments the classic Georgian style house with its traditional proportions. The design is a reimagining of a classical English garden, employing a contemporary planting design, and creatively composed social spaces.
At the heart of the garden is an elegant pleached tree canopy, paved with New Riven York Stone, defined with herringbone brick pathways, echoing the hues of the main house. The canopy links the garden spaces, the simming pool area, the dinning area, and the social seating areas. fitting modern garden furniture- beautiful tapestry of high quality materials- is ideal for an undisturbed atmosphere and vibrant social mingling.
Naturalistic uplifting planting greets the pool side view with Hues of purple, white, and green. Herbaceous flora and floating grasses contrast against the hard landscaping. The swimming pool longing space flows into the entertaining space establishing a modern and fresh outlook to the rest of the vibrant garden.
Beyond the orchestrated light screening of the borders, the open Lawn with mature trees blends in to the park-like panorama. The stepped tree-line blurs the distinction between garden and landscape. This allows for the modern formal design to meld with the wilder treescape.
An enticing brick path leads away from the hustle and bustle of the main house to an enclosed fire pit garden room, on to a raised vegetable garden, and finally a nature rich wildflower meadow merges in to the Surrey country side.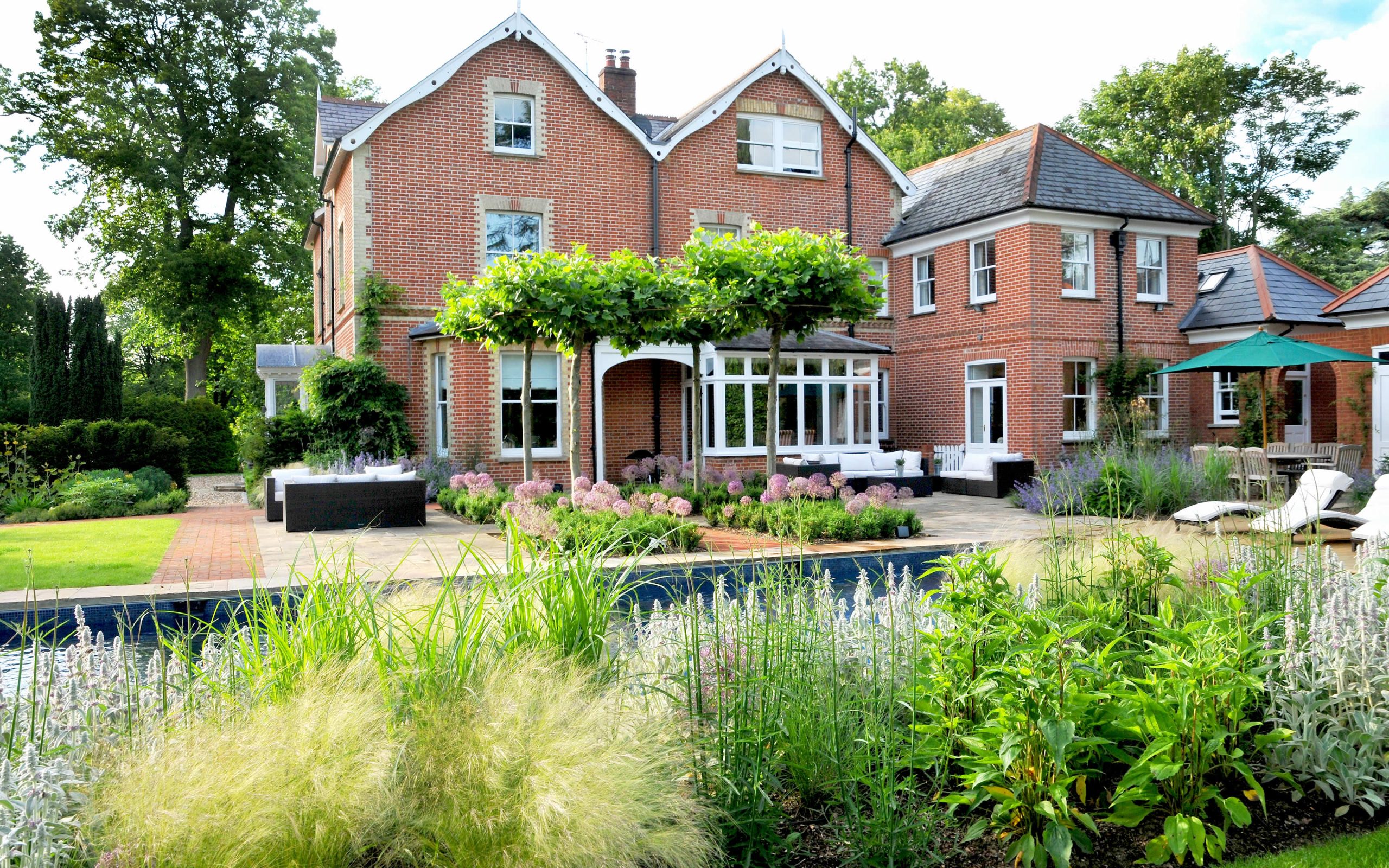 Back Country Gardens