Farnham, Surrey, Town Garden | Japanese Garden
A mindful haven in Farnham, which blends with the character of the Surrey period property with authentic Japanese design concepts. The inspirational design harnesses the core principles behind Japanese design, encapsulating the spirit of nature, and the virtuosity of creative contemporary planting. The Japanese style embraces the wild elements and raw natural materials, complimenting and lifting the rustic garden buildings patina.
Shade loving plants with lush foliage are used amongst a variety of Acers and Bamboo. The planting gives the illusion of simplicity, whilst in reality being a carefully orchestrated, complex repertoire of varying textures, shapes, and forms. A simple soothing refined palette of verdant greens, warm reds, and cool grey stone emphasise the layered serenity of the garden. Carpets of Camomile and Vinca spill over onto the tumbled welsh stone path creating a dialogue between the hardscaping and foliage. Inspired and intricate planting is serenely orchestrated throughout the garden to expand the mind and sooth the soul. 
Exemplifying the melodic undulations of the horticulture, the rhythm of the overarching landscape design is serenely paced, gently encouraging you through the garden and using intimate spaces to stop breathe and think. Garden pathways move around trees and rock forms, and through Japanese influenced gateways, that both frame the view and create contemplative spaces.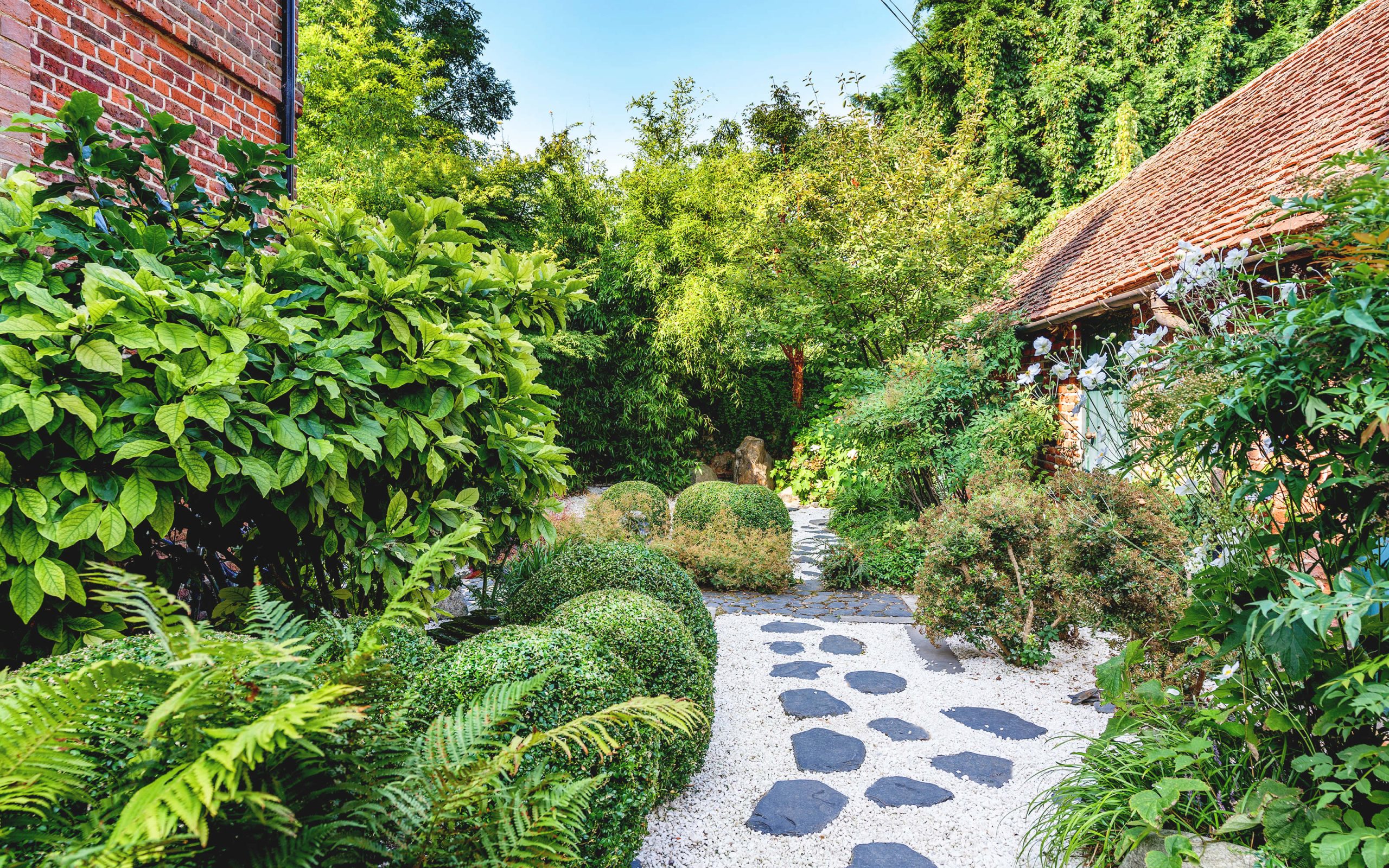 Back Town Gardens