Guildford, Surrey, Town Garden | The Terrace
In the undulating landscape of Guildford, Surrey, this garden design revels in complex levels, expertly crafting a union of cascading spaces. The layers of amphitheatre-esque hard landscaping add form and architecture, contrasting with the flowing planting. 
The clients aspirations for the space were to create an environment of leisure, entertainment, and theatre, with roots in Mediterranean design. This is reflected in the pristine walls used to hold overspilling plant-life, and the buff and cream stone paving. In the centre of the luxurious paving is a breakfasting area that drinks in the panoramic hillside vista. From here, cream steps lead down to a circular, decked, platform dining area. The colour of the superior quality, raw hardwood, decking synchronises with the brighter greens. The pebble paths that glide smoothly through the space emphasise the circular tiers, and exude a free, natural, sensuous, Mediterranean feel. Spilling over onto the paths, swathes of plantlife build on the subtle contrast of hazy and harsh lines in the garden through feathered bushes and floccose grasses. Below this, a smooth green lawn fades into a large box hedge and the landscape beyond. 
With the garden being built on white chalk, many of the selected plants are lime tolerant species. Across the garden is a splash of blues, whites and reds and yellows. The beautiful array of  vivescent colours that are sustained throughout the whole garden finish the image of  horticultural splendour.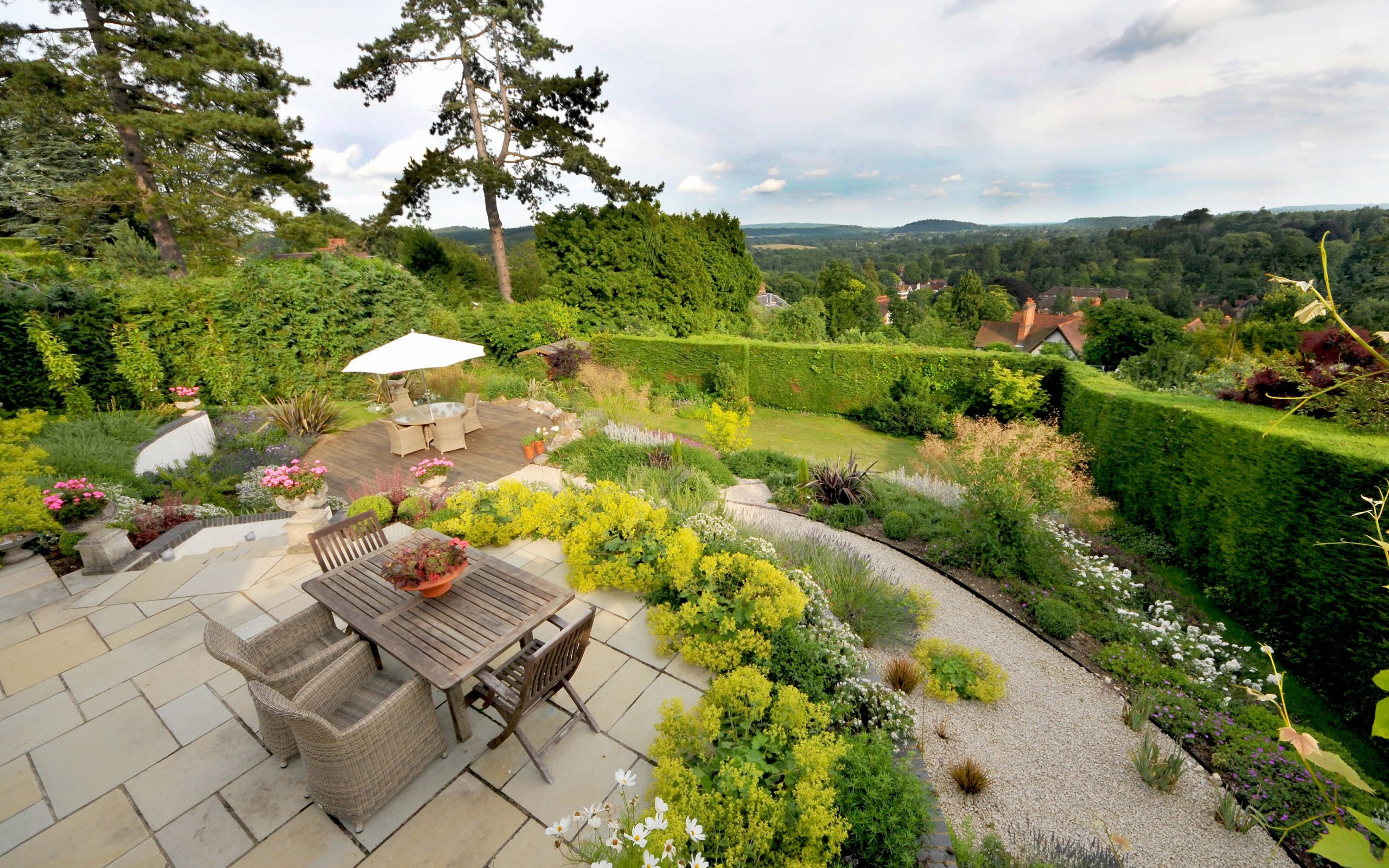 Back Town Gardens