Walton-on-Thames, Surrey, Town Garden | Flower Pool
This Walton-on-Thames, Surrey, garden is a virtuoso display of creative contemporary horticultural aesthetics, combined with sleek, modern hard landscaping. Elegant social spaces are connected with clean limestone, and screened by sculptural planting with playful painterly floral compositions.  
The house's kitchen leads out in to a large elegant entertaining and dining terrace, created with lustrous Italian limestone. The contemporary Italian limestone was chosen as it contrasted well with the kitchen tiles allowing the internal and external to flow seamlessly together. Branching out from the terrace the pristine paving slices through floral screens, connecting the lightly defined garden rooms. The screens curated colour energises the garden and creates an atmosphere of sumptuous serenity, with a contemporary edge.
Glimmering through the flora is the generous swimming pool accompanied by a tranquil seating area, and poolside wood clad gymnasium. The poolside planting playfully dances in the breeze wrapping the pool in nature. An immaculate clean edged lawn opens the vista on the other side of the pool. The defined outer form of the lawn is bordered by Large flower beds, mature majestic trees and yew topiary. Creating privacy for the client and year round form and structure.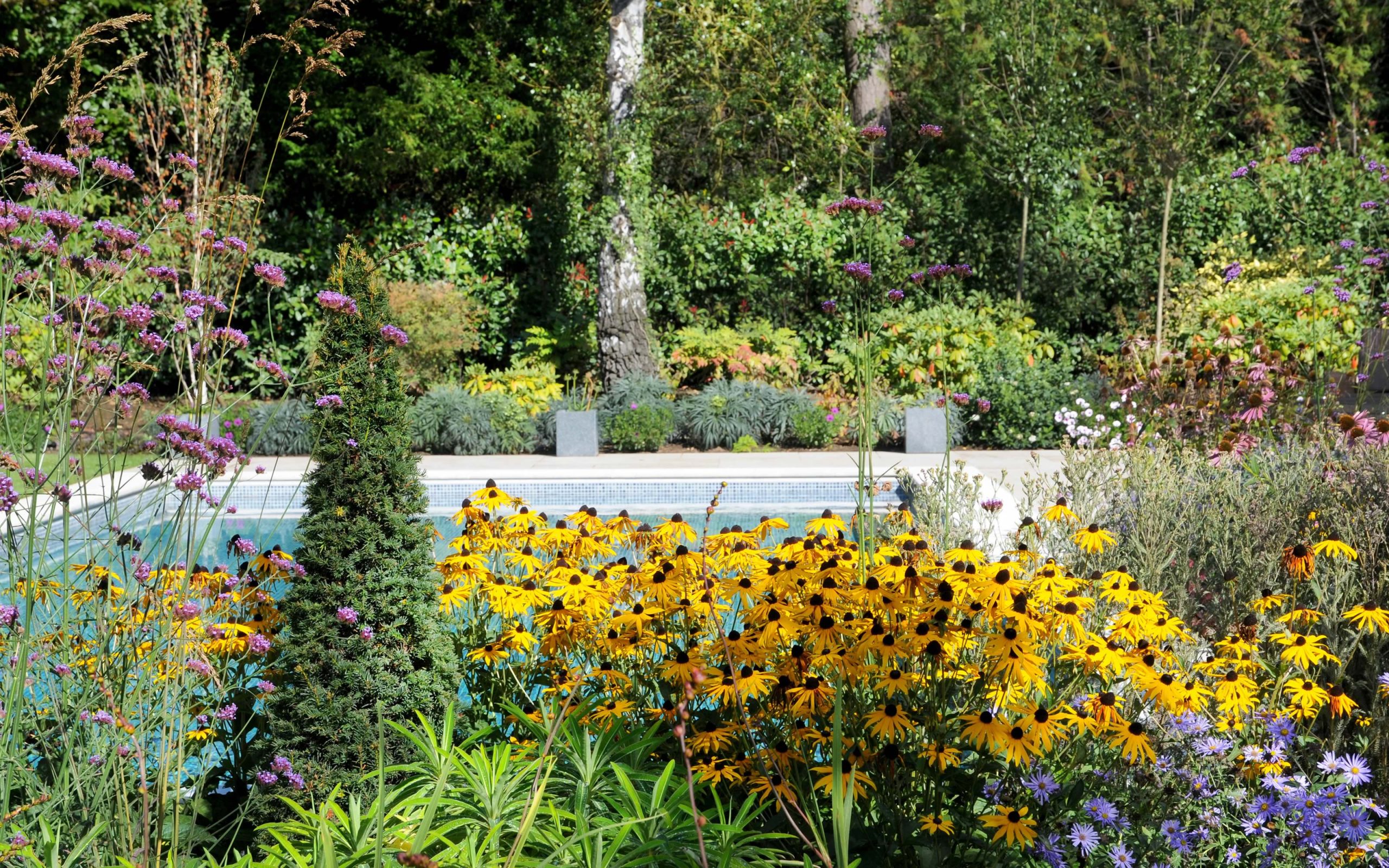 Back Swimming Pool Gardens