West Wittering, West Sussex, Country Garden | Coastal Garden
A West Wittering coastal garden design that embraces the fresh vibrancy, and playful energy of the West Sussex seascape.
The client's brief was to provide a naturalistic and inspiring space. A space to relax and entertain, and a space for children to play. The final design connects these spaces with intrigue and wonder as linear paths lead the eye, guiding you around the garden design.
Our horticulturalists used natural Prairie style planting that subtly anchors and softens the architecture of the household, and weave it into the surrounding landscape, creating a seamless transition to the adjoining fields beyond.
The Tom Stuart Smith design employs hardwood decking echoes traditional seaside boardwalks. The lounging and dining area are exquisitely crafted with natural organic timber. Tall planting segregates seating areas with wild grasses and perennial flowers dotted throughout, adding pops of colour and movement as the grasses idly sway in the breeze. Structural tall planting offers an element of privacy and seclusion, screening the children's play equipment and creating natural living walls throughout. Large architectural pine trees in repetition are placed around the front and rear gardens to blend in existing pine trees. Evergreen hedges and structural planting accentuate the garden throughout the year as colours fade and bring alive throughout the seasons.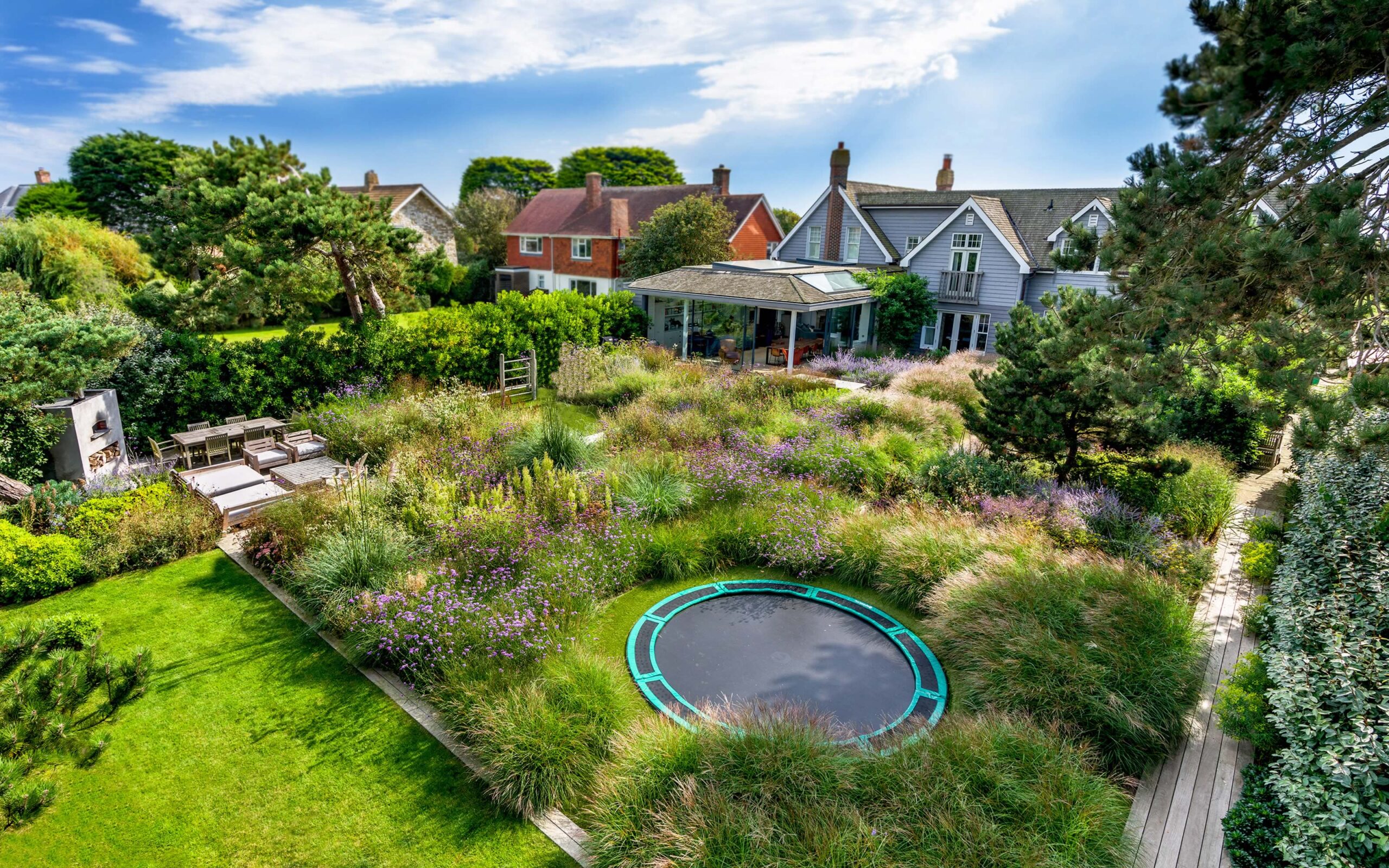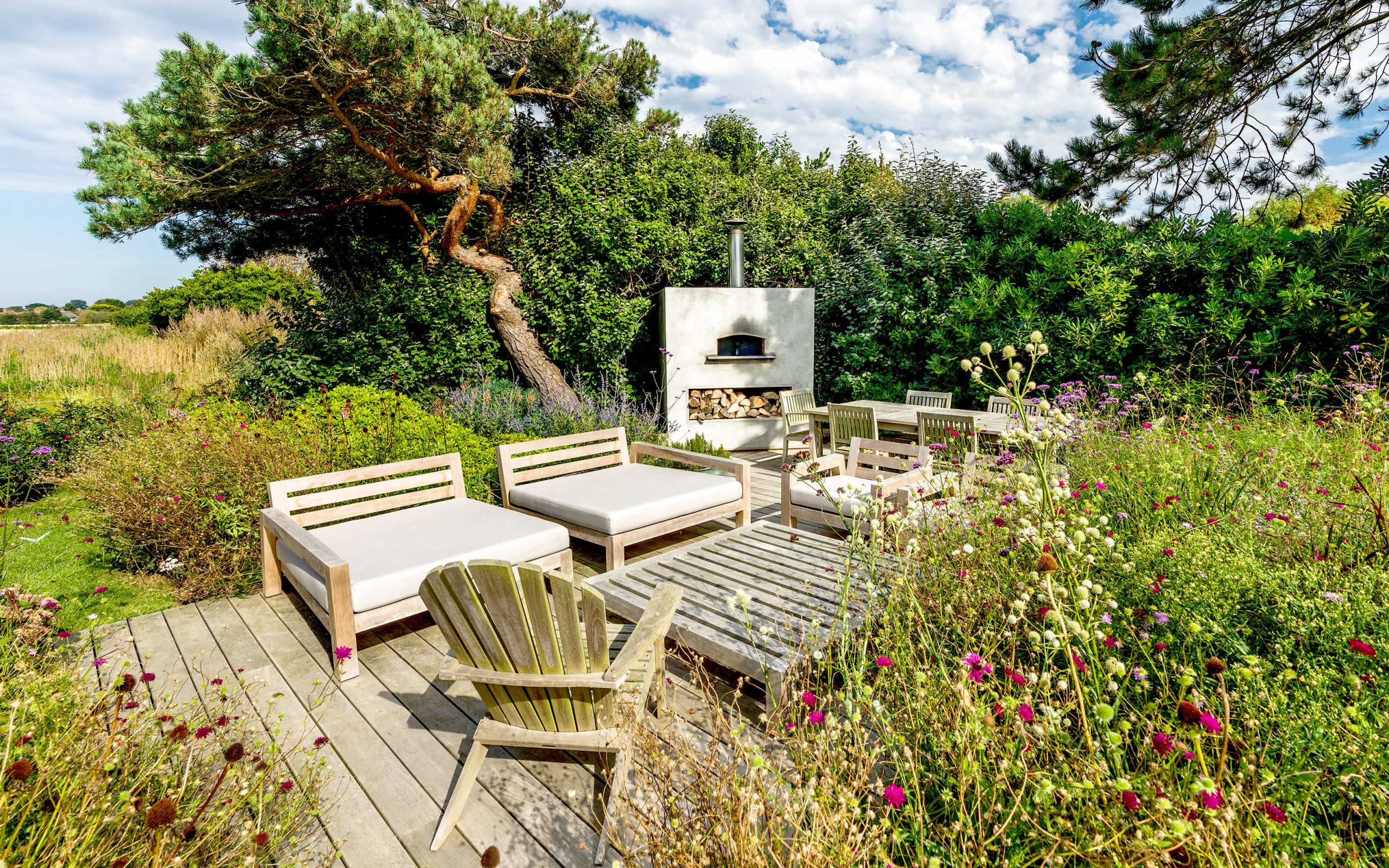 Back Country Gardens