Back
Great British Garden Designers Lancelot Capability Brown
Lancelot Brown revolutionised British garden design in the eighteenth century becoming one of the most renowned landscape designers of our time. Designing over 250 exquisite garden designs, he worked on many prestigious country house gardens becoming very much sought after in Georgian times. He worked as King George III's Royal gardener and designed famous gardens at Kew, Bleinheim Palace and Hampton Court to name just a few.
Lancelot Brown became known as 'Capability Brown' describing his clients landscapes as having 'great capabilities'. His design principles swept away formality, in favour of natural looking landscapes creating large open expanses commanding magnificent vistas. Brown would cleverly combine neighbouring landmarks of churches or cathedrals within his design with tall spires and architectural features acting as focal points, leading the eye through the landscape and beyond. Natural design features such as Ha Ha's created vertical natural barriers for grazing animals whilst preserving an uninterrupted view of the landscape. Lawns and landscaping appeared to reach out and stretch as far as the eye could see, beautifully blending garden and nature harmoniously as one. Belts of trees and tree stumps bordered sweeping panoramic pastures providing natural screens and encouraging popular leisure pursuits of the time such as hunting and shooting wild game. Brown was also keen to introduce water features within his stunning landscape designs. Serpentine lakes curving around were created through draining water from pasture land in to huge lakes which soon became one of his trademark styles.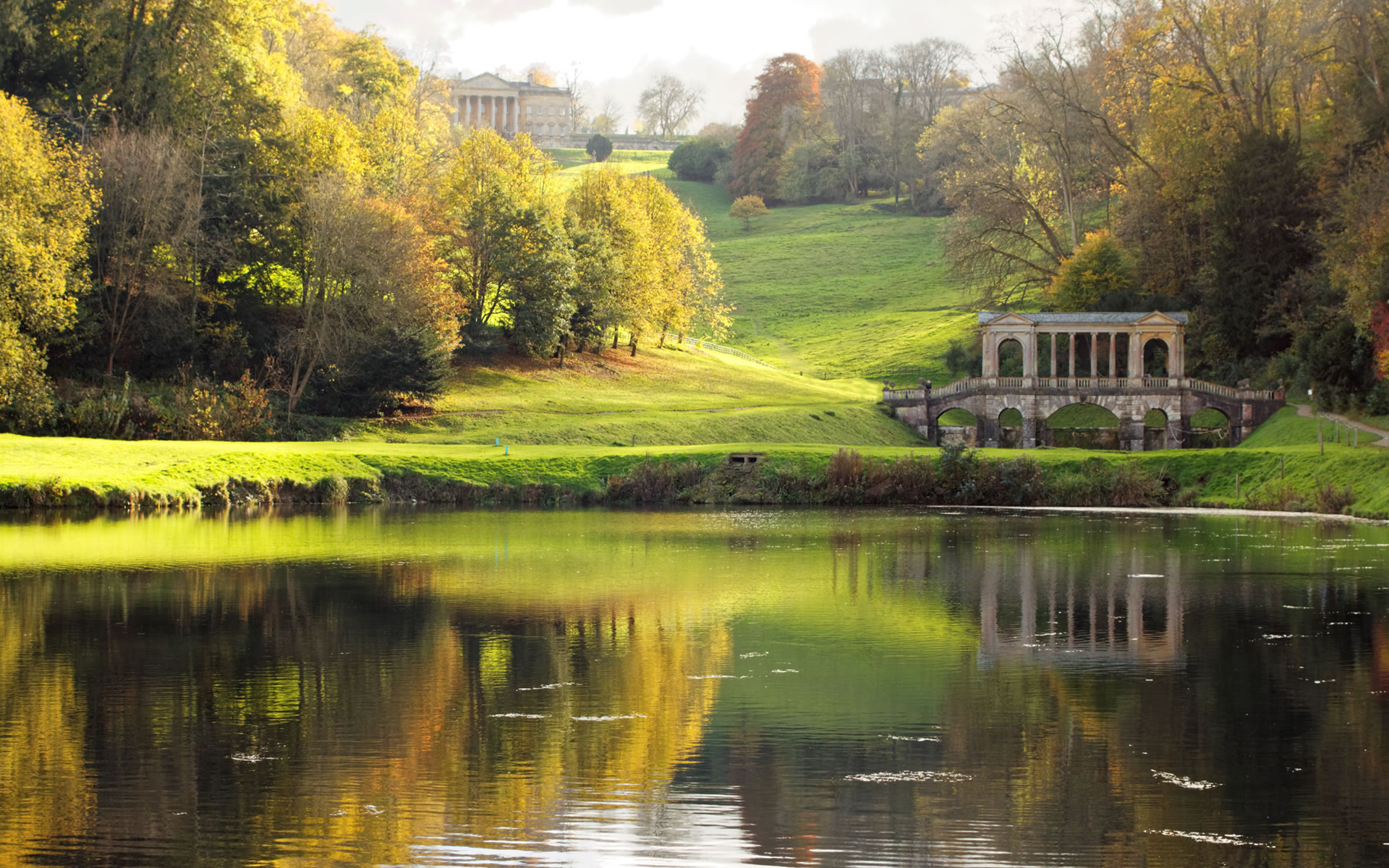 One of Brown's many famous designs can be appreciated and admired at Gatton Park in Reigate in Surrey, where formal gardens were replaced with natural plantings and lush rolling undulating hills in true Lancelot style. A series of ponds lead the way for the main lake which was greatly expanded with its tributary lakes being remodelled to include one of his trademark long winding serpentine canals. Two islands have been created, one of these home to the only Heronry in Surrey. Gatton gardens has since been reworked and developed since Lancelot Brown's original design and stunning new additions include a Japanese and Rock garden, a Parterre and Pleasure Gardens blending in to the overall design sumptuously.
Lancelot Brown became a central figure in the English Landscape movement introducing smooth, curving panoramic landscapes with marvellous views and vistas stretching out as far as the eye can see. His influence on English garden design history is behind many grand garden designs enjoyed today.